33Bits, en colaboración con la editora Raw Fury, organiza un sorteo de un pack de juegos editados por dicha compañía, todos ellos para la plataforma Steam.
Participando en el sorteo puedes llevarte este increíble pack de juegos cedidos por Raw Fury para que no tengáis que salir de casa en estos momentos tan preocupantes con la pandemia del COVID-19, y no solo el ganador del sorteo disfrutará de este increíble pack de juegos, sino que si nos indicas con que amigo pasarías el confinamiento jugando, y si eres el afortunado ganador, el amigo al que hayas mencionado ganará un pack de juegos exactamente igual al tuyo.
33Bits, in collaboration with the publisher Raw Fury, organizes a contest for a pack of games edited by said company, all of them for the Steam platform.
By participating in the raffle, you can win this incredible pack of games from Raw Fury so that you do not have to leave home during these worrisome times with the COVID-19 pandemic. Not only will the winner of the raffle enjoy this incredible pack of games but if you tell us with which friend you would spend the quarantine playing, and if you are the lucky winner, the friend you mentioned will win a game pack exactly like yours.
Los juegos que incluye dicho pack son:
The games included in this pack are:
– Atomicrops (código para el acceso anticipado / Early Access)
– Dandara: Trials of Fear Edition
– Mosaic
– GoNNER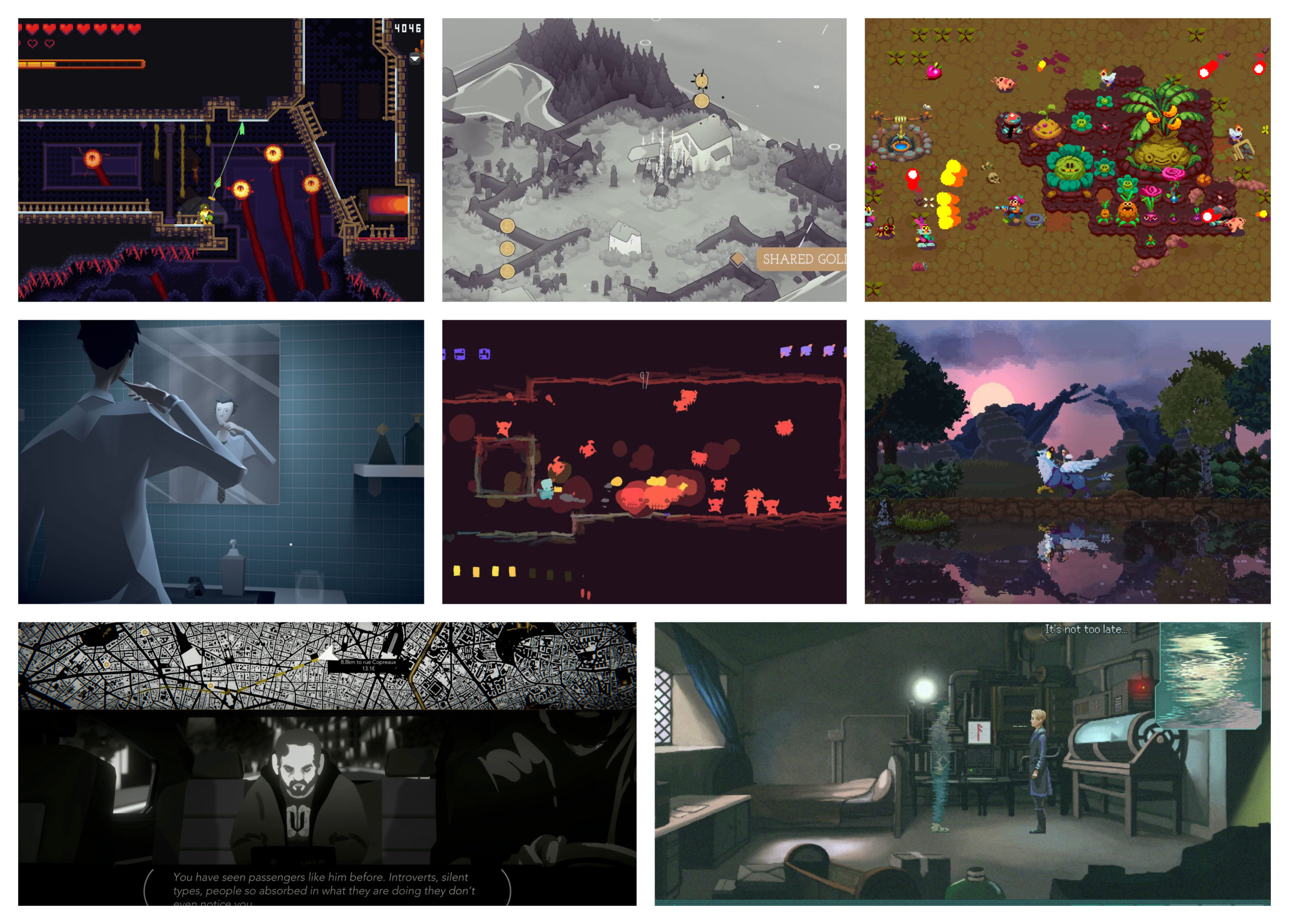 Bases del sorteo
Para participar, es necesario seguir en Twitter a nuestra cuenta

@33bitsES

y a la cuenta de

@RawFury

.
Es necesario también darle RT y FAV al tweet del sorteo en cuestión.
Es necesario responder al tweet mencionando a un amigo y diciendo a lo que vais a jugar o qué vais a hacer durante la cuarentena.
El premio será tanto para el usuario que participa como para la persona a la que menciona, un pack completo de juegos para cada uno.
Las copias de los juegos son para PC en formato digital para Steam.
El plazo para participar es hasta el Miercoles 8 de Abril a las 8 PM CEST.

Los ganadores se anunciará el Miercoles 8 de Abril a las 9 PM CEST en Twitter, donde posteriormente un miembro del staff se pondrá en contacto con los/as afortunados/as vía mensaje directo para concretar los detalles de la entrega.

Solo una cuenta por usuario, quedando terminantemente prohibido el uso de multicuentas, cuentas bot y cuentas dedicadas exclusivamente a sorteos. Si se detectase alguna irregularidad relacionada con el uso de dichas cuentas, la participación de dicho usuario quedará automáticamente anulada.

Queda prohibido también las menciones mutuas, esto quiere decir que si el usuario 1 menciona al usuario 2, el usuario 2 no puede participar mencionando al usuario 1, sino que tendría que mencionar al usuario 3 para poder participar y así sucesivamente.
Basis of the contest
To participate, it is necessary to follow our account

@33bitsES

and the

@RawFury

account on Twitter.
It is also necessary to give RT and FAV to the tweet of the contest in question.
You need to reply to the tweet by mentioning a friend and saying what you are going to play or what you are going to do during the quarantine.

The prize will be for both the user who participates and the person to whom he mentions, a complete pack of games for each one.

The copies of the games are for PC in digital format for Steam.
The deadline to participate is until Wednesday, April 8th at 8 PM CEST.
The winners will be announced on Wednesday, April 8th at 9 PM on Twitter, where later a staff member will contact the lucky ones via direct message to specify the delivery details.
Only one account per user, the use of multi-accounts, bot accounts and accounts dedicated exclusively to raffles being strictly prohibited. If any irregularity is detected related to the use of said accounts, the participation of said user will be automatically canceled.
Mutual mentions are also prohibited, this means that if user 1 mentions user 2, user 2 cannot participate by mentioning user 1, but would have to mention user 3 in order to participate and so on.